"They Taught with Power and Authority of God"
Alma 17–22
LDS manual: here
Purpose
To point out that emotional reasoning is not a good way of finding out what's true
Reading
This reading concerns the missionary journeyings of Alma and the sons of Mosiah.
It begins with our heroes bumping into each other after 14 years of preaching — what's meant to be a period covering around 91 to 77 BCE.
Alma 17:1 And now it came to pass that as Alma was journeying from the land of Gideon southward, away to the land of Manti, Behold, to his astonishment, he met with the sons of Mosiah journeying towards the land of Zarahemla.
17:2 Now these sons of Mosiah were with Alma at the time the angel first appeared unto him; therefore Alma did rejoice exceedingly to see his brethren; and what added more to his joy, they were still his brethren in the Lord; yea, and they had waxed strong in the knowledge of the truth; for they were men of a sound understanding and they had searched the scriptures diligently, that they might know the word of God.
17:3 But this is not all; they had given themselves to much prayer, and fasting; therefore they had the spirit of prophecy, and the spirit of revelation, and when they taught, they taught with power and authority of God.
I get feels from this bit.
In the town where I grew up, there was a medium-sized Mormon presence, and most of my best friends were in the church. Reading this, I could imagine a day when we would get back together and find that we were all still active Mormons — yay!
Now life has moved on, and some of us are still active, and doing churchy things that way. But some of us have realised that the church wasn't what it said it was, we've left, and we're moving on in that way — in, I think, a better way.
I'm sure that my church friends wish we'd all be in the church again. (One former mission companion told me pointedly that he'd liked me better when I was a believer. Facebook discussions can do that.) For my part, I wish my friends would wake up and get out, as I can see that damage that a demanding religion can do. It's a shame, and a waste.
I guess the lesson here is that basing your relationships on religious affiliation can bring about a lot of closeness if you stay, but division if you leave. And that's too bad. Religion poisons everything.
Ask: How have you been able to maintain your friendships with believers, post-deconversion?
Anyway, they take their leave, and go teach those wild, hardened, and ferocious people, the Lamanites. One might say they had a few prejudices, but anyway.
Alma 17:13 And it came to pass when they had arrived in the borders of the land of the Lamanites, that they separated themselves and departed one from another, trusting in the Lord that they should meet again at the close of their harvest; for they supposed that great was the work which they had undertaken.
17:14 And assuredly it was great, for they had undertaken to preach the word of God to a wild and a hardened and a ferocious people; a people who delighted in murdering the Nephites, and robbing and plundering them; and their hearts were set upon riches, or upon gold and silver, and precious stones; yet they sought to obtain these things by murdering and plundering, that they might not labor for them with their own hands.
The story moves to Ammon, who goes to the land of Ishmael, and winds up talking to their king Lamoni. Naturally he gets a welcoming committee.
Alma 17:20 And as Ammon entered the land of Ishmael, the Lamanites took him and bound him, as was their custom to bind all the Nephites who fell into their hands, and carry them before the king; and thus it was left to the pleasure of the king to slay them, or to retain them in captivity, or to cast them into prison, or to cast them out of his land, according to his will and pleasure.
17:21 And thus Ammon was carried before the king who was over the land of Ishmael; and his name was Lamoni; and he was a descendant of Ishmael.
When Ammon tells Lamoni that he wants to live there, the king is impressed, and offers him a daughter.
Alma 17:22 And the king inquired of Ammon if it were his desire to dwell in the land among the Lamanites, or among his people.
17:23 And Ammon said unto him: Yea, I desire to dwell among this people for a time; yea, and perhaps until the day I die.
17:24 And it came to pass that king Lamoni was much pleased with Ammon, and caused that his bands should be loosed; and he would that Ammon should take one of his daughters to wife.
Wow, free daughter — and Ammon doesn't even have a green card!
When I first got to Australia as a missionary, they gave me free health care, and I thought that was something. Could it be that the Book of Mormon writer has the Lamanites all wrong? They seem quite hospitable.
Alma 17:25 But Ammon said unto him: Nay, but I will be thy servant. Therefore Ammon became a servant to king Lamoni. And it came to pass that he was set among other servants to watch the flocks of Lamoni, according to the custom of the Lamanites.
I'm sensing a Joseph-in-Egypt element to this story, but let's continue.
Now comes the action: when robbers come to steal the "flocks" — of alpaca, presumably — Ammon sees an opportunity. He kills some of the robbers with a sling, and cuts off the arms of others.
Alma 17:26 And after he had been in the service of the king three days, as he was with the Lamanitish servants going forth with their flocks to the place of water, which was called the water of Sebus, and all the Lamanites drive their flocks hither, that they may have water —
17:27 Therefore, as Ammon and the servants of the king were driving forth their flocks to this place of water, Behold, a certain number of the Lamanites, who had been with their flocks to water, stood and scattered the flocks of Ammon and the servants of the king, and they scattered them insomuch that they fled many ways.
17:28 Now the servants of the king began to murmur, saying: Now the king will slay us, as he has our brethren because their flocks were scattered by the wickedness of these men. And they began to weep exceedingly, saying: Behold, our flocks are scattered already.
17:29 Now they wept because of the fear of being slain. Now when Ammon saw this his heart was swollen within him with joy; for, said he, I will show forth my power unto these my fellow-servants, or the power which is in me, in restoring these flocks unto the king, that I may win the hearts of these my fellow-servants, that I may lead them to believe in my words.
…
17:36 But Ammon stood forth and began to cast stones at them with his sling; yea, with mighty power he did sling stones amongst them; and thus he slew a certain number of them insomuch that they began to be astonished at his power; nevertheless they were angry because of the slain of their brethren, and they were determined that he should fall; therefore, seeing that they could not hit him with their stones, they came forth with clubs to slay him.
17:37 But behold, every man that lifted his club to smite Ammon, he smote off their arms with his sword; for he did withstand their blows by smiting their arms with the edge of his sword, insomuch that they began to be astonished, and began to flee before him; yea, and they were not few in number; and he caused them to flee by the strength of his arm.
17:38 Now six of them had fallen by the sling, but he slew none save it were their leader with his sword; and he smote off as many of their arms as were lifted against him, and they were not a few.
After this grisly spectacle, Ammon brings in all the severed arms. Needless to say, the king finds his manner disarming.
Alma 17:39 And when he had driven them afar off, he returned and they watered their flocks and returned them to the pasture of the king, and then went in unto the king, bearing the arms which had been smitten off by the sword of Ammon, of those who sought to slay him; and they were carried in unto the king for a testimony of the things which they had done.
The king is even more impressed when he learns that Ammon is feeding the animals, as though nothing has happened.
Alma 18:8 And it came to pass that king Lamoni inquired of his servants, saying: Where is this man that has such great power?
18:9 And they said unto him: Behold, he is feeding thy horses. Now the king had commanded his servants, previous to the time of the watering of their flocks, that they should prepare his horses and chariots, and conduct him forth to the land of Nephi; for there had been a great feast appointed at the land of Nephi, by the father of Lamoni, who was king over all the land.
18:10 Now when king Lamoni heard that Ammon was preparing his horses and his chariots he was more astonished, because of the faithfulness of Ammon, saying: Surely there has not been any servant among all my servants that has been so faithful as this man; for even he doth remember all my commandments to execute them.
The real Gospel Doctrine lesson manual puts Ammon's work ethic down to "giving service and developing trust".
• How did the king respond when his servants told him how Ammon had defended his flocks? (See Alma 18:2–5.) What was Ammon doing when the king asked where he was? (See Alma 18:8–9. On the chalkboard write Give service and develop trust.) How did this help prepare King Lamoni to be taught? (See Alma 18:10–11.)
People who offer unsolicited help can be genuine. They can also be partaking in a more sinister pursuit: that of loan-sharking. Abusers do this to instill a sense of obligation in their victims.
We're all familiar with the stranger who offers to help a woman with her groceries; most often he is a fairly unsophisticated loan shark looking to pick someone up. The debt he records in his ledger can usually be paid off quite easily, just a little talk will do it. But he has something in common with the predatory criminal who imposes his counterfeit charity into someone's life: motive….At its best, loan sharking is on a par with asking a woman, "Do you come here often?" At its worst, it exploits a victim's sense of obligation and fairness.
Once Ammon establishes trust with the king, it's time to teach. Strangely, Ammon tells him that God is a Great Spirit, which doesn't mesh with current Mormon doctrine, but may have been in line with Mormonism v1.
Alma 18:24 And Ammon began to speak unto him with boldness, and said unto him: Believest thou that there is a God?
18:25 And he answered, and said unto him: I do not know what that meaneth.
18:26 And then Ammon said: Believest thou that there is a Great Spirit?
18:27 And he said, Yea.
18:28 And Ammon said: This is God.
Maybe Ammon is just holding back on the strong stuff, so the king doesn't flip out and stop the discussions.
Anyway — what do you know — the king accepts everything, and his mind gives out under the strain of having to believe so much nonsense at once.
Alma 18:40 And it came to pass that after he had said all these things, and expounded them to the king, that the king believed all his words.
18:41 And he began to cry unto the Lord, saying: O Lord, have mercy; according to thy abundant mercy which thou hast had upon the people of Nephi, have upon me, and my people.
18:42 And now, when he had said this, he fell unto the earth, as if he were dead.
But he's okay, folks! His wife looks after him, and when he comes to, she faints. Ammon faints too, but that could just be peer pressure.
Alma 19:12 And it came to pass that he arose, according to the words of Ammon; and as he arose, he stretched forth his hand unto the woman, and said: Blessed be the name of God, and blessed art thou.
19:13 For as sure as thou livest, Behold, I have seen my Redeemer; and he shall come forth, and be born of a woman, and he shall redeem all mankind who believe on his name. Now, when he had said these words, his heart was swollen within him, and he sunk again with joy; and the queen also sunk down, being overpowered by the Spirit.
19:14 Now Ammon seeing the Spirit of the Lord poured out according to his prayers upon the Lamanites, his brethren, who had been the cause of so much mourning among the Nephites, or among all the people of God because of their iniquities and their traditions, he fell upon his knees, and began to pour out his soul in prayer and thanksgiving to God for what he had done for his brethren; and he was also overpowered with joy; and thus they all three had sunk to the earth.
Later on, Ammon's friend Aaron teaches King Lamoni's father — also a king — and teaches about a Great Spirit.
Alma 22:7 And Aaron answered him and said unto him: Believest thou that there is a God? And the king said: I know that the Amalekites say that there is a God, and I have granted unto them that they should build sanctuaries, that they may assemble themselves together to worship him. And if now thou sayest there is a God, Behold I will believe.
22:8 And now when Aaron heard this, his heart began to rejoice, and he said: Behold, assuredly as thou livest, O king, there is a God.
Bad idea, king — that's not how you verify a claim.
Then the king prays — to a God he doesn't know — and wouldn't you know it, he faints!
Alma 22:18 O God, Aaron hath told me that there is a God; and if there is a God, and if thou art God, wilt thou make thyself known unto me, and I will give away all my sins to know thee, and that I may be raised from the dead, and be saved at the last day. And now when the king had said these words, he was struck as if he were dead.
Main ideas for this lesson
Fainting
So what's going on? Why do all these Lamanites turn into fainting goats?
The Book of Mormon has its origins in 1800s American spirituality. So when something appears in the Book of Mormon, it's a safe bet that it reflects something that was going on at the time. Was fainting a normal part of a religious conversion?
In the early 1800s, it was. The eastern US was the scene of camp revivals — mass delusions that saw the converted fainting by the hundreds.
In August, 1801, Barton W. Stone led a revival in Cane Ridge, Kentucky that became the most famous camp meeting. The meeting lasted a week, and 23,000 people came. The preaching was simple, lively, and persuasive, with preachers from different denominations sharing the platform. The common people were deeply affected, and, as at the Gasper River meeting, strong emotional responses were considered proofs of conversion. Often these produced strange physical manifestations – some people fainted and fell to the ground (were "slain in the spirit") or suffered uncontrollable shaking ("the jerks"). There was dancing, running and singing – all of which Stone said were manifestations of God's presence. The noise of the meetings was so great that some said "the noise was like the roar of Niagara." Revival camp meetings swept through Kentucky, Tennessee and many of the southern states.
'The noise was like the roar of Niagara. The bast sea of human being seemed to be agitated as if by a storm. I counted seven ministers, all preaching at one time, some on stumps, others in wagons and one standing on a tree which had, in falling, lodged against another. …
'I stepped up on a log where I could have a better view of the surging sea of humanity. The scene that then presented itself to my mind was indescribable. At one time I saw at least five hundred swept down in a moment as if a battery of a thousand guns had been opened upon them, and then immediately followed shrieks and shouts that rent the very heavens' (Pratney 1994:104).
The Rev. Moses Hoge wrote: 'The careless fall down, cry out, tremble, and not infrequently are affected with convulsive twitchings …
'Nothing that imagination can paint, can make a stronger impression upon the mind, than one of those scenes. Sinners dropping down on every hand, shrieking, groaning, crying for mercy, convulsed; professors praying, agonizing, fainting, falling down in distress, for sinners or in raptures of joy! …
You can imagine that these scenes would have had quite the effect on the public imagination for quite some time! Small wonder that it worked its way into the Book of Mormon. And in fact, Christian historian Nathan O. Hatch mentions fainting particularly in connection with early Mormons.
As Jonathan Edwards noted some 60 years earlier, religious ecstasy—trembling, groaning, crying out, panting, fainting—may be signs of God's power, but you don't know. In the 1800s, you see these same expressions in the early Mormons and Shakers.
So that's why these fainting stories appear. It seems that, for early Mormons, fainting upon conversion was sort of a normal and well-accepted thing. I doubt early church members would recognise the rather boring church of today.
Conversion as a phenomenon
Fainting aside, I think these fainting stories have left their mark on modern Mormonism — not because fainting is still a part of Mormonism's cultural repertoire, but because Mormons still think of conversion as something that "happens".
I had a couple of missionaries over to the house for dinner recently. I like having them over — it's good for them to get some food, and I remember what it was like to pound the pavement under less-than-encouraging conditions. The ensuing discussions are quite interesting, as well.
In these discussions, I tend to focus on the need for evidence, when establishing a claim. I often say, "You don't get knowledge from feels."
But one of the missionaries — a junior companion — inexplicably challenged me to read and pray about the Book of Mormon. As though that was something I'd never thought of doing before.
I guess if that's the only tool you have, that's what you go with.
But it's a part of this idea that conversion involves some kind of big emotional experience. I can even see this in the eyes of Mormons I talk to; they're thinking: If I can just say something, then he'll see the sense of it all, and believe. (Then when I don't, I'm hard-hearted.)
Of course, if I did pray about the church — never mind that praying presupposes the existence of a being whose existence is one of the claims under consideration — and if I did have a big emotional experience, what would that show? Only that I'm just as susceptible to emotional reasoning as anyone else. That's something I already know.
I should also point out that not everyone has a big emotional experience. Many people pray and get no answer at all. So if this is a test, that means it failed, right? Nope — Mormons in that situation condition themselves to believe that they "already knew it was true" and that no big experience is necessary.
I remember trying to get Moroni's promise to work for me. When nothing happened, I finally decided that I didn't need it because I already knew it was true.
And another.
This is how my experience went. I remember it quite clearly. My "answer" was that I already knew it was true. It sustained severe activity for fifty years……… Now I have to come to terms with the idea that my own mind just had to have the answer so it gave me one.
It goes to the highest levels.
Ask: How would this quote encourage someone to stay in the church, even if they feel no "spiritual manifestation"?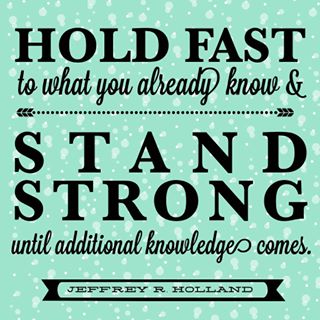 This is how the church plays both sides of the epistemological fence. Pray, and you'll have an experience that will make you believe — but if you don't, you don't need a big experience; just believe anyway.
Additional lesson ideas
Horses and chariots
We've mentioned the lack of pre-Columbian horses — and here they are again — but now let's take it farther with chariots.
Alma 18:10 Now when king Lamoni heard that Ammon was preparing his horses and his chariots he was more astonished, because of the faithfulness of Ammon, saying: Surely there has not been any servant among all my servants that has been so faithful as this man; for even he doth remember all my commandments to execute them.
Did ancient Americans have chariots with wheels?
In a word, no. Wheels don't appear in the archaeological record.
Did I say "don't appear"? That's not quite true. They do appear as kids' toys.
There are around 100 known examples thus far and they vary in construction according to where they were found. Small solid-bodied examples were found around the Veracruz and northern coastal regions, whilst larger hollow-bodied examples have been found in Veracruz, Michoacan, Geurrero and El Salvador. If putting wheels on an animal wasn't strange enough, the larger type are often flutes or whistles with the posterior or tail being used as a mouthpiece.

The majority were made by threading an axle through loops formed on each leg, with one between the front legs and another between the hind legs, with a wheel mounted on each end. Another composite type does exist, with the animal mounted on a plinth through which the axles were mounted. Both types result in a fairly robust mobile animal on wheels, which most people liken to a child's toy – although it is very unlikely that they were given to youngsters to play with.
Okay, so when did they appear?
The majority of examples that exist today are thought to have been made in the Early Post Classic Era (900AD-1250AD), though some do come from the earlier Classic Era (200AD-900AD).
So that's 200–1250 CE. That's way too late for king Lamoni, who was strictly a BCE kind of guy.
So why don't we see wheels on chariots?
Well, toys are one thing, but scaling it up is quite another.
The tricky thing about the wheel is not conceiving of a cylinder rolling on its edge. It's figuring out how to connect a stable, stationary platform to that cylinder.

"The stroke of brilliance was the wheel-and-axle concept," said David Anthony, a professor of anthropology at Hartwick College and author of "The Horse, the Wheel, and Language" (Princeton, 2007). "But then making it was also difficult."

To make a fixed axle with revolving wheels, Anthony explained, the ends of the axle had to be nearly perfectly smooth and round, as did the holes in the center of the wheels; otherwise, there would be too much friction for the wheels to turn. Furthermore, the axles had to fit snugly inside the wheels' holes, but not too snugly — they had to be free to rotate.
Uncle Cecil of the Straight Dope points out that the lack of big strong animals was also a problem.
Unfortunately, the New World suffered from a conspicuous scarcity of draft animals. The only beast of burden known in the Americas was the llama, a delicate critter restricted to certain parts of the Andes, which was used solely as a pack animal. Without draft animals you cannot do extensive hauling with sledges, and without sledges it will never occur to you that the wheel would be a handy thing to have.
In the end, the lack of ancient American wheels is a big problem for the Book of Mormon, and not just because it mentions wheels all the time. It's also because Lehi and family came from the Old World, where wheels had already been in use. If someone traveled to the Americans with this knowledge, it would have taken the New World by storm (problems with animals notwithstanding). What, did Lehi forget?
So Lehi comes over and "forgets" to use the wheel. I'm sure that even a FARMS dude has got to admit that that is about as stupid as forgetting about fire or even forgetting how to eat…or breathe for that matter. As we all know, "forgetting about the wheel" isn't even in the realm of possibility.

The oldest wheel found in archeological excavations was discovered in what was Mesopotamia and is believed to be over fifty-five hundred years old. The wheel was used extensively in the Greek and Roman civilizations and of course was well established in Jerusalem when Lehi made his supposed journey, (Hell, logic would say that Lehi even used wheels in his "trek" from Jerusalem to the coast.) But then once he arrives in the New world, he forgets all about it!!
Surely we'd see wheels being used in the Americas in some capacity during this time. But we don't. Fictional people don't innovate.
What's the FairMormon answer?
The nature of "chariots" is not clear in the Book of Mormon text. The text nowhere states that wheels were a part of these devices.

We do not know what type of chariots the Nephites used, nor do we know if what they called chariots had wheels.
Aren't they great, ladies and gentlemen? Chariots without wheels!
"Hey, I feel like a ride in my chariot! Wanna go out for a scrape?"
"Sure; our alpacas are rarin' to go!"
But here's the best part: we can't find the chariots because they just decayed.
It appears that most chariots during Book of Mormon times did not survive, just like during the Exodus which the "six hundred chosen chariots" (Exodus 14:6) and "all the chariots of Egypt" (Exodus 14:6) did not survive in the sea. (Exodus 14:26-28)
Are they saying that the Lamanite chariots are just as real as Pharaoh's chariots?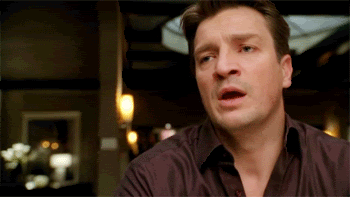 Of course, this is dumb; we can find older wheels than that.
Bronze Age wheel at 'British Pompeii' Must Farm an 'unprecedented find'

A complete Bronze Age wheel believed to be the largest and earliest of its kind found in the UK has been unearthed.

The 3,000-year-old artefact was found at a site dubbed "Britain's Pompeii", at Must Farm in Cambridgeshire.

Archaeologists have described the find – made close to the country's "best-preserved Bronze Age dwellings" – as "unprecedented".

Still containing its hub, the 3ft-diameter (one metre) wooden wheel dates from about 1,100 to 800 BC.
Unprecedented — but possible.
This wheel is even older than anything from our reading. If something like this were found in Guatemala, LDS apologists would claim it as a win for the Book of Mormon. And rightly so — it would turn Mesoamerican archaeology on its head. But when we don't find such things, they don't seem to care. And that's careless.