"Alma . . . Did Judge Righteous Judgments"
Mosiah 29; Alma 1–4
LDS manual: here
Reading
With a deep breath, we say adieu to the book of Mosiah, and enter the very long book of Alma.
As for Mosiah, this book ends with this look at the government of the Nephites.
Mosiah 29:6 Now I declare unto you that he to whom the kingdom doth rightly belong has declined, and will not take upon him the kingdom.
29:7 And now if there should be another appointed in his stead, behold I fear there would rise contentions among you. And who knoweth but what my son, to whom the kingdom doth belong, should turn to be angry and draw away a part of this people after him, which would cause wars and contentions among you, which would be the cause of shedding much blood and perverting the way of the Lord, yea, and destroy the souls of many people.
…
29:25 Therefore, choose you by the voice of this people, judges, that ye may be judged according to the laws which have been given you by our fathers, which are correct, and which were given them by the hand of the Lord.
29:26 Now it is not common that the voice of the people desireth anything contrary to that which is right; but it is common for the lesser part of the people to desire that which is not right; therefore this shall ye observe and make it your law — to do your business by the voice of the people.
The LDS Gospel Doctrine manual explains.
• What did Mosiah propose to limit the power that could be obtained by wicked individuals or groups? (See Mosiah 29:24–26, 28–29. He proposed that they do all things by the voice of the people, appoint judges and make the judges accountable to the people, and have a system of appeals against judges who did not judge by the law.)
That's strange: they were allegedly people in ancient America, but here they are operating under a system of government with checks and balances. It's almost like they're 19th-century Americans!
Main ideas for this lesson
Nether
In this reading, we meet two ideological enemies of the Nephites: Nehor, and Amlici.
Nehor has some unusual teachings. Then as now, it's not having unconventional views, but expressing them.
Alma 1:2 And it came to pass that in the first year of the reign of Alma in the judgment-seat, there was a man brought before him to be judged, a man who was large, and was noted for his much strength.
1:3 And he had gone about among the people, preaching to them that which he termed to be the word of God, bearing down against the church; declaring unto the people that every priest and teacher ought to become popular; and they ought not to labor with their hands, but that they ought to be supported by the people.
1:4 And he also testified unto the people that all mankind should be saved at the last day, and that they need not fear nor tremble, but that they might lift up their heads and rejoice; for the Lord had created all men, and had also redeemed all men; and, in the end, all men should have eternal life.
For the writer of the Book of Mormon, it's a terrible thought that everyone will be saved. Without the losers, how can we have winners? Let's remember the teachings of the Book of Mormon: that some people will suffer in Hell forever, and that when people don't get on board, God will be "slow to hear their cries".
In other words, an all-powerful god will allow people who don't believe in him to be persecuted and slain in agonising ways, and then punished by him forever… because they refuse to accept his moral superiority.
Alma 1:7 And it came to pass as he was going, to preach to those who believed on his word, he met a man who belonged to the church of God, yea, even one of their teachers; and he began to contend with him sharply, that he might lead away the people of the church; but the man withstood him, admonishing him with the words of God.
1:8 Now the name of the man was Gideon; and it was he who was an instrument in the hands of God in delivering the people of Limhi out of bondage.
1:9 Now, because Gideon withstood him with the words of God he was wroth with Gideon, and drew his sword and began to smite him. Now Gideon being stricken with many years, therefore he was not able to withstand his blows, therefore he was slain by the sword.
Okay, killing someone isn't good. Nor is defending it.
Alma 1:10 And the man who slew him was taken by the people of the church, and was brought before Alma, to be judged according to the crimes which he had committed.
1:11 And it came to pass that he stood before Alma and pleaded for himself with much boldness.
So he's condemned to die.
Alma 1:12 But Alma said unto him: Behold, this is the first time that priestcraft has been introduced among this people. And behold, thou art not only guilty of priestcraft, but hast endeavored to enforce it by the sword; and were priestcraft to be enforced among this people it would prove their entire destruction.
1:13 And thou hast shed the blood of a righteous man, yea, a man who has done much good among this people; and were we to spare thee his blood would come upon us for vengeance.
1:14 Therefore thou art condemned to die, according to the law which has been given us by Mosiah, our last king; and it has been acknowledged by this people; therefore this people must abide by the law.
But notice what happens before he's killed:
Alma 1:15 And it came to pass that they took him; and his name was Nehor; and they carried him upon the top of the hill Manti, and there he was caused, or rather did acknowledge, between the heavens and the earth, that what he had taught to the people was contrary to the word of God; and there he suffered an ignominious death.
The odd thing about this passage is that Nehor is guilty of murder, but when he's forced to make a confession, they get him to confess about his teachings, not his actions.
This great post by Mithryn also reminds us that, between charging for blessings, giving General Authorities an income, and lucrative book deals with Deseret Book…
Nehor was just a peanut operation compared to the long sullied history of 'preaching for profit' that occurs in the LDS church.
Amlici
Here's the second enemy: Amlici. Probably should be written Amliçi to make the pronunciation less confusing. Not that he's French or anything.
Alma 2:2 Now this Amlici had, by his cunning, drawn away much people after him; even so much that they began to be very powerful; and they began to endeavor to establish Amlici to be king over the people.
…
2:7 And it came to pass that the voice of the people came against Amlici, that he was not made king over the people.
2:8 Now this did cause much joy in the hearts of those who were against him; but Amlici did stir up those who were in his favor to anger against those who were not in his favor.
2:9 And it came to pass that they gathered themselves together, and did consecrate Amlici to be their king.
They had marked themselves
The followers of Amlici had a way of distinguishing themselves:
Alma 3:4 And the Amlicites were distinguished from the Nephites, for they had marked themselves with red in their foreheads after the manner of the Lamanites; nevertheless they had not shorn their heads like unto the Lamanites.
Alma then explains that apostates mark themselves.
Alma 3:14 Thus the word of God is fulfilled, for these are the words which he said to Nephi: Behold, the Lamanites have I cursed, and I will set a mark on them that they and their seed may be separated from thee and thy seed, from this time henceforth and forever, except they repent of their wickedness and turn to me that I may have mercy upon them.
3:15 And again: I will set a mark upon him that mingleth his seed with thy brethren, that they may be cursed also.
3:16 And again: I will set a mark upon him that fighteth against thee and thy seed.
3:17 And again, I say he that departeth from thee shall no more be called thy seed; and I will bless thee, and whomsoever shall be called thy seed, henceforth and forever; and these were the promises of the Lord unto Nephi and to his seed.
3:18 Now the Amlicites knew not that they were fulfilling the words of God when they began to mark themselves in their foreheads; nevertheless they had come out in open rebellion against God; therefore it was expedient that the curse should fall upon them.
3:19 Now I would that ye should see that they brought upon themselves the curse; and even so doth every man that is cursed bring upon himself his own condemnation.
I confess that I found myself thinking of this scripture when I saw (Neon Trees' singer) Tyler Glenn in the terrific video for his song 'Trash'. Glenn is a gay man who tried to find his place within the LDS Church, only to find that the church despises him — and in fact contributes to a climate of persecution that places young LGBT people at an elevated risk of suicide. 'Trash' is an angry video that sees Glenn lashing out at his faith.
Here's the video.
Notice how, late in the piece, he draws an 'X' across his face, apparently in red lipstick.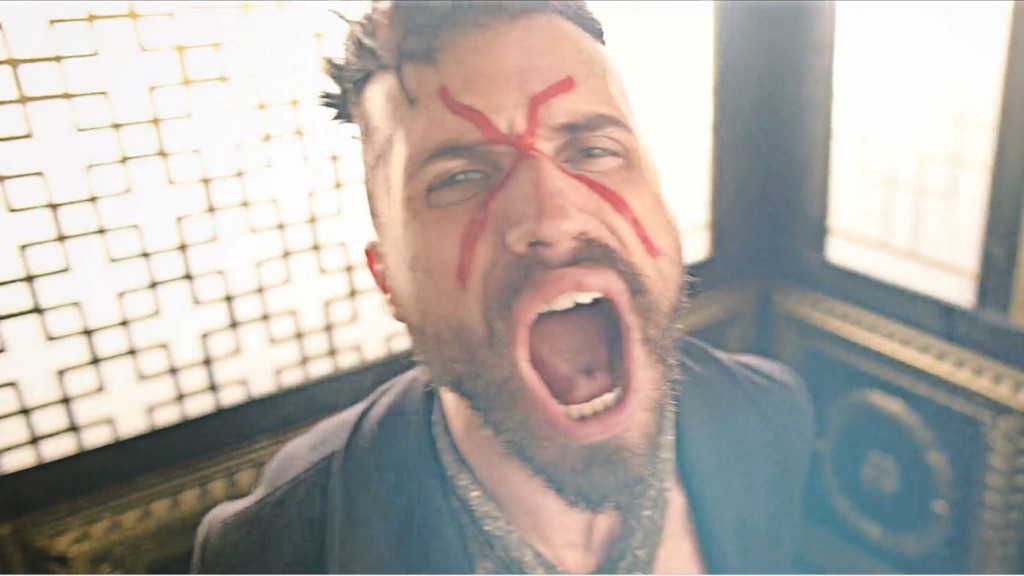 You can see why I might have thought: Ooo — Amliçites.
Because it's not as if Latter-day Saints mark themselves in any ways to identify as members of… wait a minute.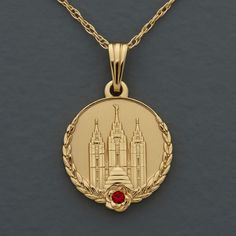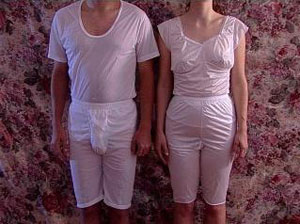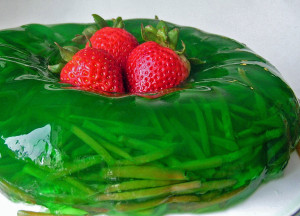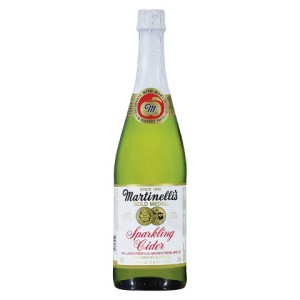 And don't even get me started on linguistic markers. One of my relatives actually prayed that some food could — say it with me — "nourish and strengthen our bodies." I almost cracked up during the prayer, and that wouldn't have gone over well.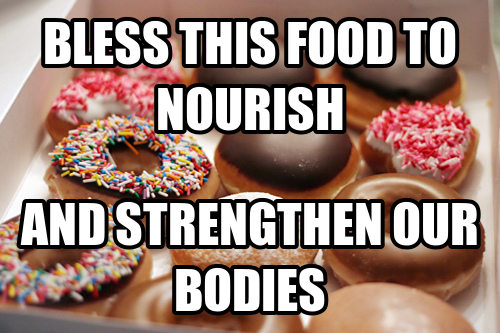 Fact is, any social group will have markers that they use to identify each other as members of a social group. This is nothing peculiar to Amliçites, Mormons, gay ex-Mormon singers, or any other social group.
Additional lesson ideas
It's not you
Times become tough for the church. It seems the rank-and-file members are the problem.
Alma 4:6 And it came to pass in the eighth year of the reign of the judges, that the people of the church began to wax proud, because of their exceeding riches, and their fine silks, and their fine-twined linen, and because of their many flocks and herds, and their gold and their silver, and all manner of precious things, which they had obtained by their industry; and in all these things were they lifted up in the pride of their eyes, for they began to wear very costly apparel.
4:7 Now this was the cause of much affliction to Alma, yea, and to many of the people whom Alma had consecrated to be teachers, and priests, and elders over the church; yea, many of them were sorely grieved for the wickedness which they saw had begun to be among their people.
4:8 For they saw and beheld with great sorrow that the people of the church began to be lifted up in the pride of their eyes, and to set their hearts upon riches and upon the vain things of the world, that they began to be scornful, one towards another, and they began to persecute those that did not believe according to their own will and pleasure.
4:9 And thus, in this eighth year of the reign of the judges, there began to be great contentions among the people of the church; yea, there were envyings, and strife, and malice, and persecutions, and pride, even to exceed the pride of those who did not belong to the church of God.
4:10 And thus ended the eighth year of the reign of the judges; and the wickedness of the church was a great stumbling-block to those who did not belong to the church; and thus the church began to fail in its progress.
Ask: What function does this scripture have?
Answer: This is a way of blaming members if the church doesn't grow. People not joining the church? It can't be because it's more than a little weird, that Testimony Sundays are squirm-inducing cringe fests, and that the church — at a significant cost — contributes little to the lives of its members that couldn't be obtained in other ways.
No, it's because the members are… and then fill in the blank.
When I was in a really bad relationship once, different friends would occasionally tell me something that comforted me immensely. They would say: It's not you. By which they meant that, even though I wasn't perfect and needed to work out my problems, I wasn't the real problem here. They were trying to let me know that the real problem was a frankly abusive situation that I was trying to make work.
Eventually I figured out that they'd been right, and I got out of that relationship.
So the message I'd like to leave in this lesson is this: If you're having a hard time with the church — if you feel unworthy, if you feel frustrated by the difficulty in getting it all to make sense, if the transcendance you seek seems to be driven out by the endless responsibilities and the mechanical worship — it's not you.