"Ye Shall Be Called the Children of Christ"
Mosiah 4 – 6
LDS manual: here
Purpose
To show how the vagueness of commandments sets us up to fail, and to become neurotic.
Reading
King Benjamin's speech (from our last lesson) has had its intended effect. People feel horrible, like they're less than the dust of the earth. To compensate, God blesses them with skill at shouting in unison.
Mosiah 4:1 And now, it came to pass that when king Benjamin had made an end of speaking the words which had been delivered unto him by the angel of the Lord, that he cast his eyes round about on the multitude, and behold they had fallen to the earth, for the fear of the Lord had come upon them.
4:2 And they had viewed themselves in their own carnal state, even less than the dust of the earth. And they all cried aloud with one voice, saying: O have mercy, and apply the atoning blood of Christ that we may receive forgiveness of our sins, and our hearts may be purified; for we believe in Jesus Christ, the Son of God, who created heaven and earth, and all things; who shall come down among the children of men
4:3 And it came to pass that after they had spoken these words the Spirit of the Lord came upon them, and they were filled with joy, having received a remission of their sins, and having peace of conscience, because of the exceeding faith which they had in Jesus Christ who should come, according to the words which king Benjamin had spoken unto them.
Shout stuff, get forgiven for sins. What a great meeting.
They shout stuff in unison again, a bit later.
Mosiah 5:1 And now, it came to pass that when king Benjamin had thus spoken to his people, he sent among them, desiring to know of his people if they believed the words which he had spoken unto them.
5:2 And they all cried with one voice, saying: Yea, we believe all the words which thou hast spoken unto us; and also, we know of their surety and truth, because of the Spirit of the Lord Omnipotent, which has wrought a mighty change in us, or in our hearts, that we have no more disposition to do evil, but to do good continually.
That's amazing! They all shouted the same thing, thought about it a bit, realised they all hadn't shouted it quite right, and then all shouted a slightly differently-worded version of the same idea. If Synchronised Shouting were an Olympic sport, I'd give them a perfect 10.
You have to wonder if there was like one guy who wasn't really feeling it, but shouted the same thing as everybody else, just because he didn't want to rock the boat.
Main ideas for this lesson
Should we believe in a god?
Benjamin gives some strange advice.
Mosiah 4:9 Believe in God; believe that he is, and that he created all things, both in heaven and in earth; believe that he has all wisdom, and all power, both in heaven and in earth; believe that man doth not comprehend all the things which the Lord can comprehend.
Why should we believe this? Like a lot of things in the Book of Mormon, it sounded like a good idea before we had any better ideas.
Let's take this one by one:
Believe in God; believe that he is,
That's not something I'm prepared to believe until I get adequate evidence. I don't exactly know what that would be, but God does, and he's not showing it to me. I must therefore conclude that God doesn't really care if I believe in him or not.
and that he created all things, both in heaven and in earth;
As far as we know, everything in our universe has come about by natural means. There's no need to postulate a magical being.
I still love this apocryphal story about Laplace:
"While speaking with L…… I congratulated him on a work which he had just published and asked him how the name of God, which appeared endlessly in the works of Lagrange, didn't occur even once in his. He replied that he had no need of that hypothesis."
believe that he has all wisdom, and all power, both in heaven and in earth;
All wisdom and all power? He can't even help to solve his church's own problems. It seems to keep stepping in its own ordure on a weekly basis.
believe that man doth not comprehend all the things which the Lord can comprehend.
God doesn't seem to comprehend things that people do. In recent years, people using science have performed amazing feats that go far beyond anything the biblical god is rumoured to have done, including healing diseases, eradicating parasites, growing food to feed millions, causing the blind to see, and maybe someday restoring limbs — an area God steadfastly refuses to touch.
Benjamin is wrong on every count. There's no need to believe in any gods — either that they exist or that they're worth worshipping. I would never worship such an incompetent nuisance as the biblical god.
Helping the poor
Now here's something good in the Book of Mormon.
Mosiah 4:16 And also, ye yourselves will succor those that stand in need of your succor; ye will administer of your substance unto him that standeth in need; and ye will not suffer that the beggar putteth up his petition to you in vain, and turn him out to perish.
4:17 Perhaps thou shalt say: The man has brought upon himself his misery; therefore I will stay my hand, and will not give unto him of my food, nor impart unto him of my substance that he may not suffer, for his punishments are just —
4:18 But I say unto you, O man, whosoever doeth this the same hath great cause to repent; and except he repenteth of that which he hath done he perisheth forever, and hath no interest in the kingdom of God.
From experience, I've found that this part of the class is always a challenge in conservative areas!
Ask: If you're in a real Gospel Doctrine class, does anyone start back-tracking on this by focusing on the conditions under which you should give, or tying one's giving to the "deservingness" of the poor person? Do they start talking about how it might be "harmful" to give a homeless person money?
How do they take it when you point out that King Benjamin offered no such conditions?
Your answers in comments?
The Unwritten Order
Benjamin says that there are so many sins, that it's not possible to number them.
Mosiah 4:29 And finally, I cannot tell you all the things whereby ye may commit sin; for there are divers ways and means, even so many that I cannot number them.
4:30 But this much I can tell you, that if ye do not watch yourselves, and your thoughts, and your words, and your deeds, and observe the commandments of God, and continue in the faith of what ye have heard concerning the coming of our Lord, even unto the end of your lives, ye must perish. And now, O man, remember, and perish not.
If God has that many ways that we can offend him, then maybe he should chill out! That would be better than turning us all into stressballs, relentlessly monitoring ourselves.
Without being told what the list of sins is, knowledge will be incomplete, and implantation will be uneven. Which brings me to a story about leadership roulette.
I was lucky to have some fairly liberal bishops in my small college town. But the neighbouring ward that shared our building had a bishop who (I was told) was very much against birth control, and counselled ward members thusly. And why wouldn't he? It was church doctrine for years.
Until the late twentieth century, Mormon apostles and presidents consistently taught that birth control was wicked and sinful.

Apostle Bruce R. McConkie, writing in Mormon Doctrine: "Those who practice birth control are running counter to the foreordained plan of the almighty. They are in rebellion against God and are guilty of gross wickedness."

Apostle and future President Joseph Fielding Smith, writing in Doctrines of Salvation: "Birth control is wickedness. The abuse of this holy covenant has been the primary cause for the downfall of nations. When the sacred vows of marriage are broken and the real purpose of marriage abused, as we find it so prevalent in the world today, then destruction is inevitable." (Emphasis in original.)
The LDS Church could resolve all this trouble by releasing a list of sins. "Here are all the things you're not supposed to do." It would certainly make for interesting reading! It's the kind of thing that a prophet could do, if they had one. And you have to admit it's kind of important to know what not to do, with our salvation depending on it and all. But instead the list is kept vague.
This is wrong. As a parent and as a teacher, one thing I've learned is the importance of conveying expectations clearly. Otherwise, how are people going to do what you want? If there are rules that God expects us to follow, they need to be written down.
Interestingly, this pattern of not conveying expectations clearly has continued into our day. Consider this talk by Boyd Packer in 1996: The Unwritten Order of Things
The things I am going to tell you are not explained in our handbooks or manuals either. Even if they were, most of you don't have handbooks—not the Melchizedek Priesthood or Relief Society handbooks and the others—because they are given only to the leaders. I will be speaking about what I call the "unwritten order of things." My lesson might be entitled "The Ordinary Things about the Church Which Every Member Should Know." Although they are very ordinary things, they are, nevertheless, very important!
(And then he lists a lot of bullshit things that are stupid.)
Ask: How is one supposed to become aware of "unwritten rules"?
Answer: The process of learning seems to rely less on understanding a known body of regulations and more on noticing the behaviour of the group. In other words, knowing the rules is a less of a spiritual process, and more of a cultural one.
Ask: Who is privileged by an "unwritten order of things"?
Answer: This kind of system privileges
those who have been raised in the cultural milieu of Mormonism
those who have a lot of experience in the church
and importantly, those who are already good at navigating within a culture that Mormonism is closely tied to: the White middle-class culture. Being good at that definitely gives someone a leg up when it comes to Mormon culture. Everyone else has to rely on their ability to assimilate.
Notice also in Packer's speech a reference to the Church Handbook of Instructions. It contains the rules that affect members, but is explicitly not available to them. It has been leaked, though, and links can be found here.
Watch yourselves
Maybe there's one insight we can pull from this speech, though:
But this much I can tell you, that if ye do not watch yourselves, and your thoughts, and your words, and your deeds
Let's acknowledge the creepy panopticon connotations.
Even so, after you've embraced rationality and skepticism, all is not done. You have to keep challenging your own received wisdom, and (when you can) go back through all the stuff you still believe. Some baloney might have snuck in. It can be facts you thought you knew, or it can be attitudes and opinions you hold.
Skepticism as video game: Religion is End Boss of Level 1. Then come Sexism and Libertarianism, but most declare victory & quit after 1.

— Chris Clarke (@canislatrans) 18 February 2012
Continuing to play is a real challenge. But it is enlightening. How many times have I slapped myself on the forehead and said, "You mean that wasn't true either?" And then felt glad that I no longer had to believe that wrong thing. But it takes the ability to stay skeptical. Keep the instinct.
Additional lesson ideas
Taking names
Why does King Benjamin take the names of members?
Mosiah 6:1 And now, king Benjamin thought it was expedient, after having finished speaking to the people, that he should take the names of all those who had entered into a covenant with God to keep his commandments.
From the LDS manual:
• King Benjamin saw that all his people (except those who were too young) had entered into the covenant to obey God's commandments (Mosiah 6:1–2). Why was it important to record their names?
The church has a creepy focus on tracking people down. This isn't so much a problem for me, but many people have had the experience of having unwanted people call around.
The church has ways of finding you. Here are some of their techniques, from their own website. (Credit.)
To find members, visit the last known address:

Talk with neighbors, a building supervisor, manager, or owner, if known or available.
Contact other family currently living at the member's last known address.
Contact the new individual or family living there.
Contact neighbors adjacent to the member's last known address.

Facebook is the most effective way to find someone. There may be many entries but you can sometimes narrow it down by their friend list i.e. known family members or friends. Be certain to try searching by the member's email address as well. If you don't have their email address, try finding it by using their address on Melissadata.com below.

CrimCheck offers over 1,000 state, county, city and federal (court) web sites where you can search free public records. Most search services are free.

In many states you can check voter registration records online. This method tends to be THE BEST way to find members.

A really, really good thing to have is online property tax records. They vary a lot on what you can do with them. Some even let you enter the VIN for a car and it will show you the progression of owners. This can be used to find a relative since cars are often sold to family members.
It goes on and on. Are they looking for the one lost sheep? Or is it the dreaded tentacles of Divine Providence?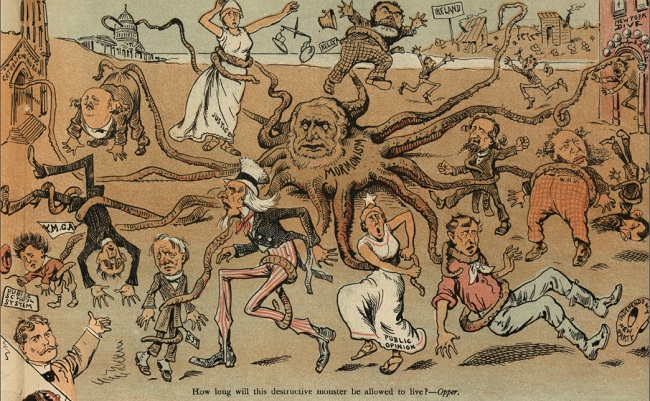 Worse still, it's not clear whether formally resigning ends the pursuit.
Left-hand prejudice
The Book of Mormon is consistent with the Bible… in that it insults left-handed people.
Mosiah 5:9 And it shall come to pass that whosoever doeth this shall be found at the right hand of God, for he shall know the name by which he is called; for he shall be called by the name of Christ.
5:10 And now it shall come to pass, that whosoever shall not take upon him the name of Christ must be called by some other name; therefore, he findeth himself on the left hand of God.